All Pigs are currently sold 


Peanut- Our Boar -SOLD
Disposition is excellent!   He is a calm and was handles often as a piglet raise with us.  He is gentle with the sows and overall and really great guy. 
7 even teats on each side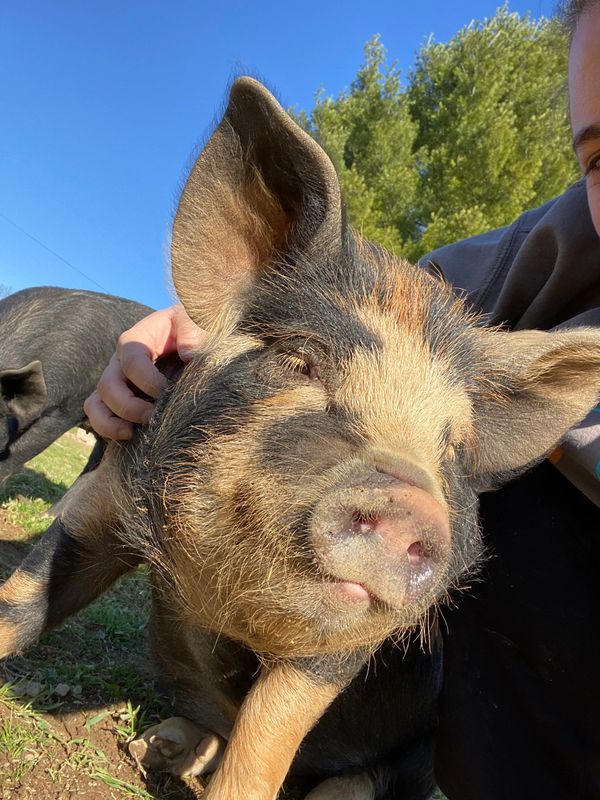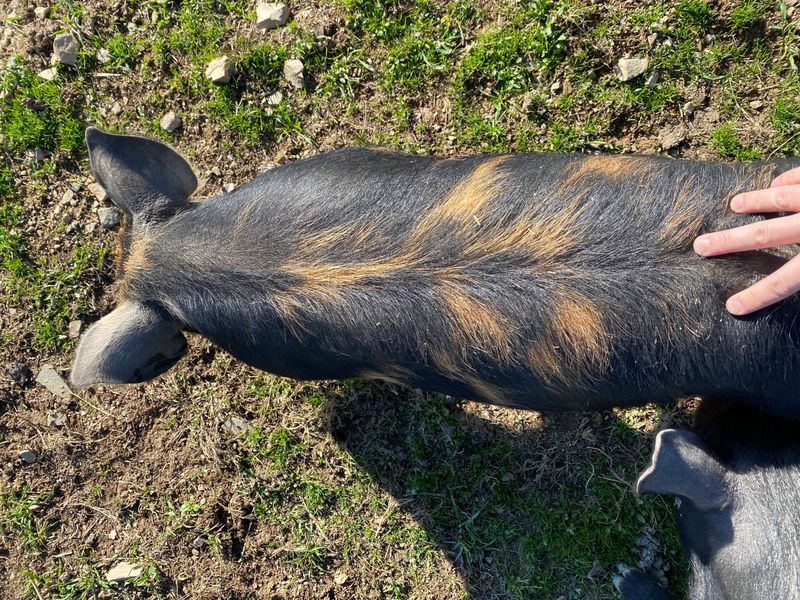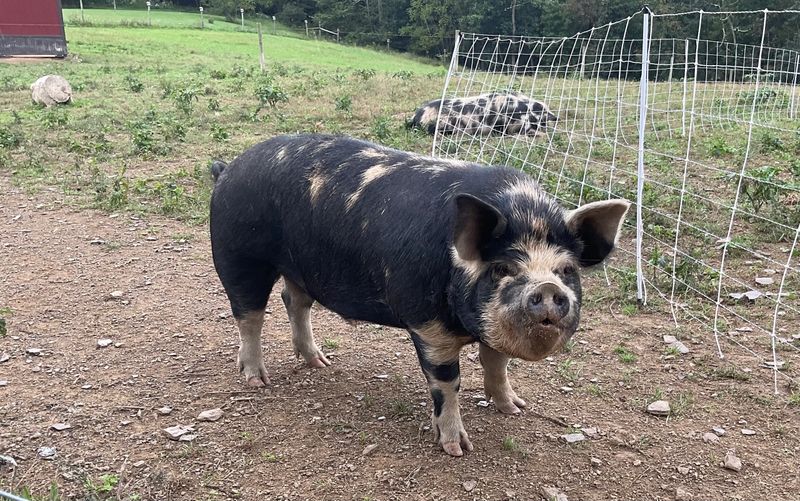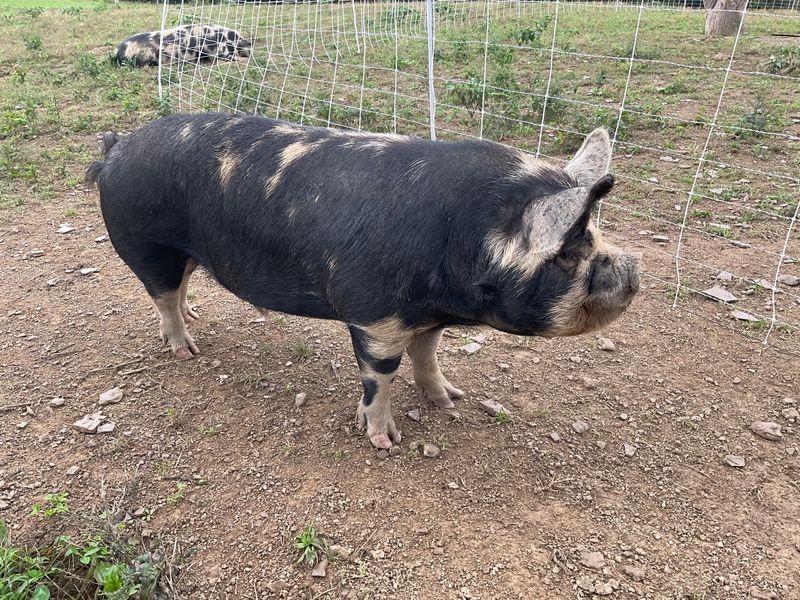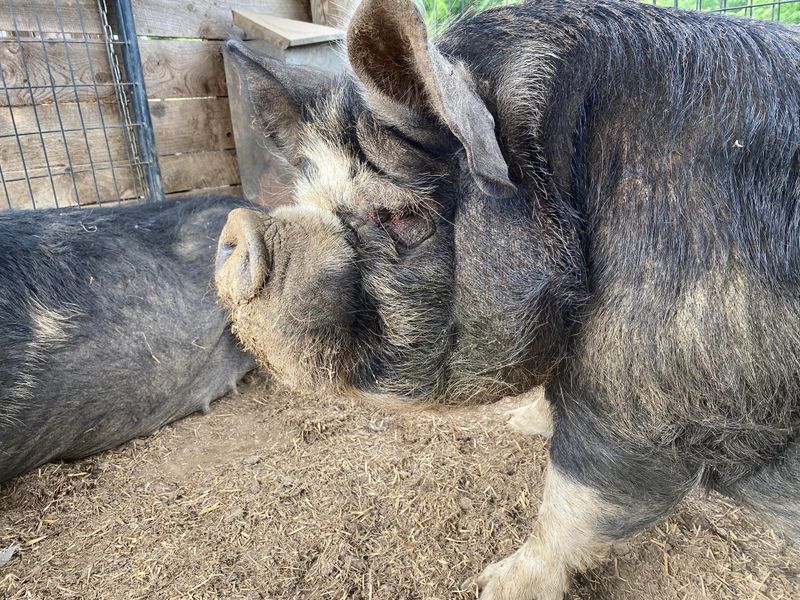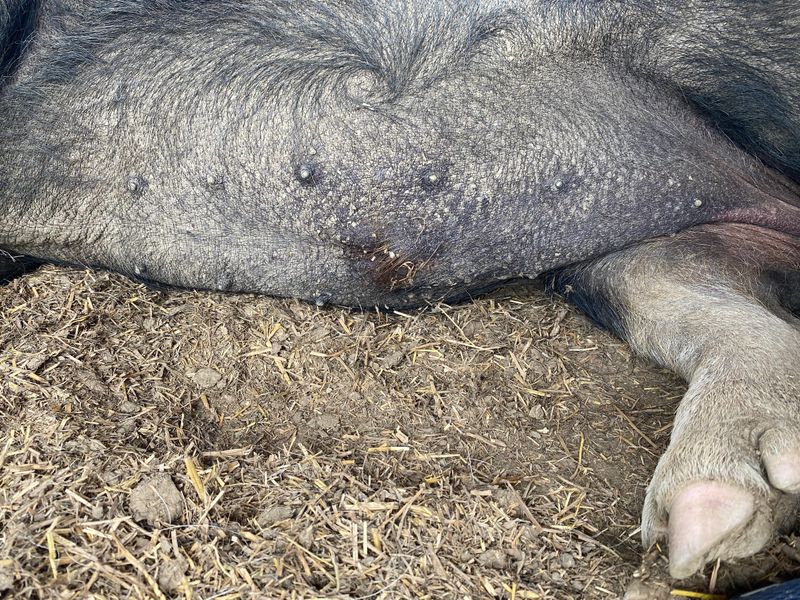 Underline—-7 nipples each side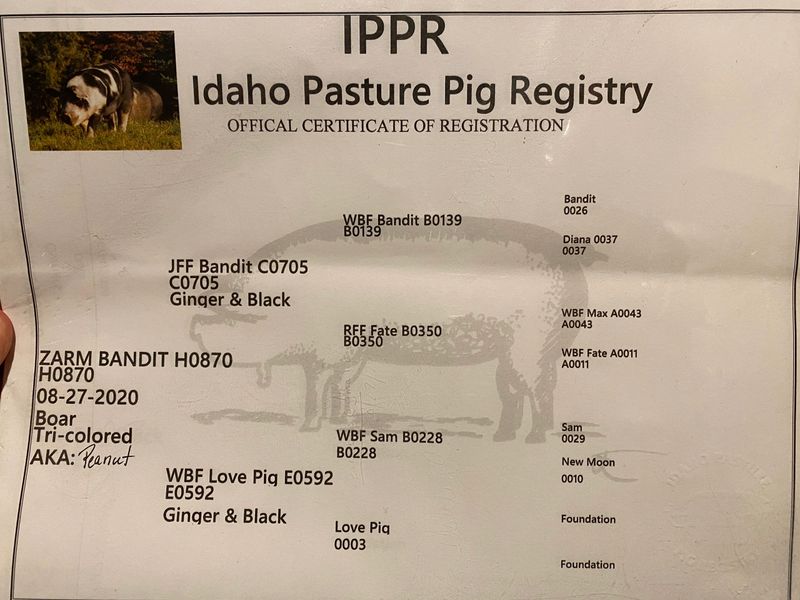 SOLD- Phyllis (black and white)-GILT -$500-weighs approx 350-400lbs 
7 teat on other side 1 pin nipple 
Excellent gentle mother.  Friendly to us even when nursing and raising piglets.   Loves scratches on the daily!
JFF Jodi C0559 X MCF Bandit E0839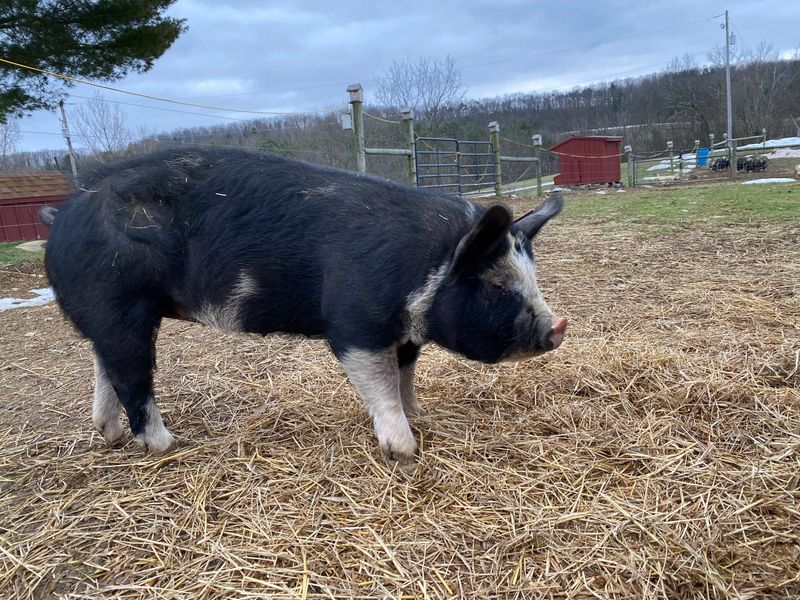 1 YEAR OLD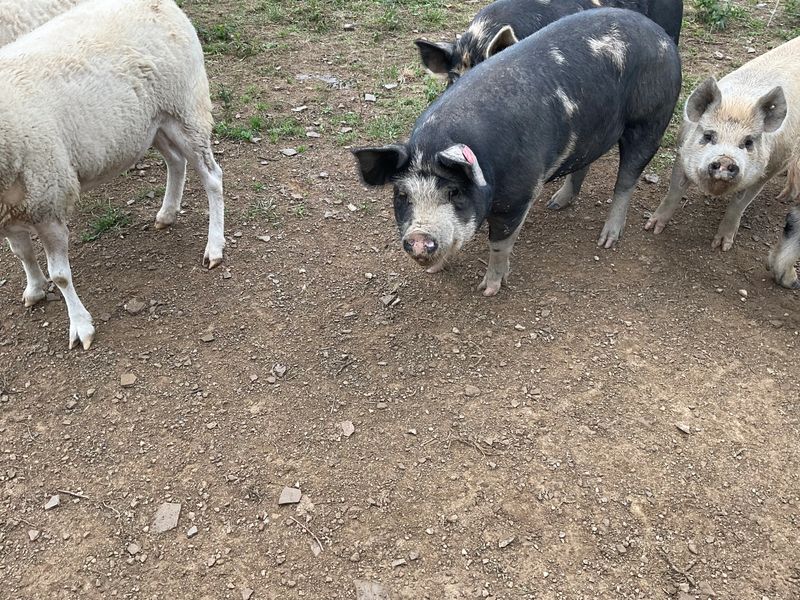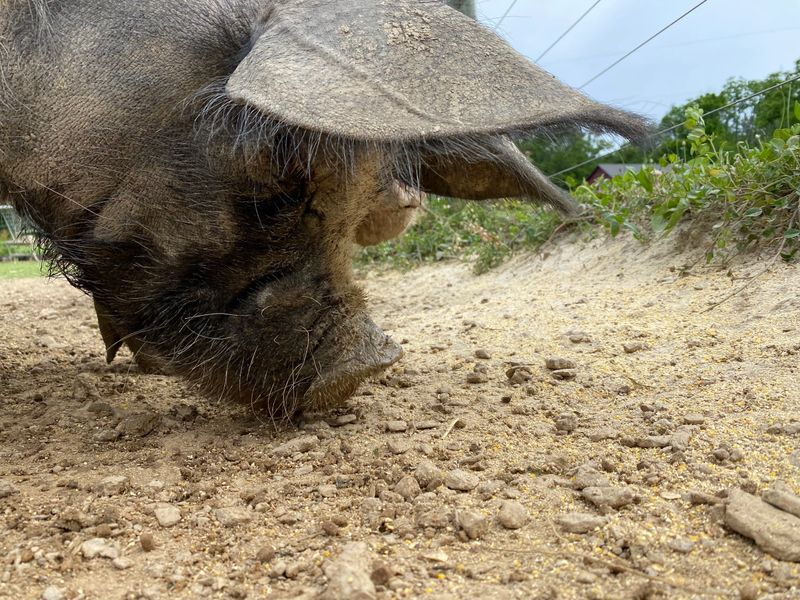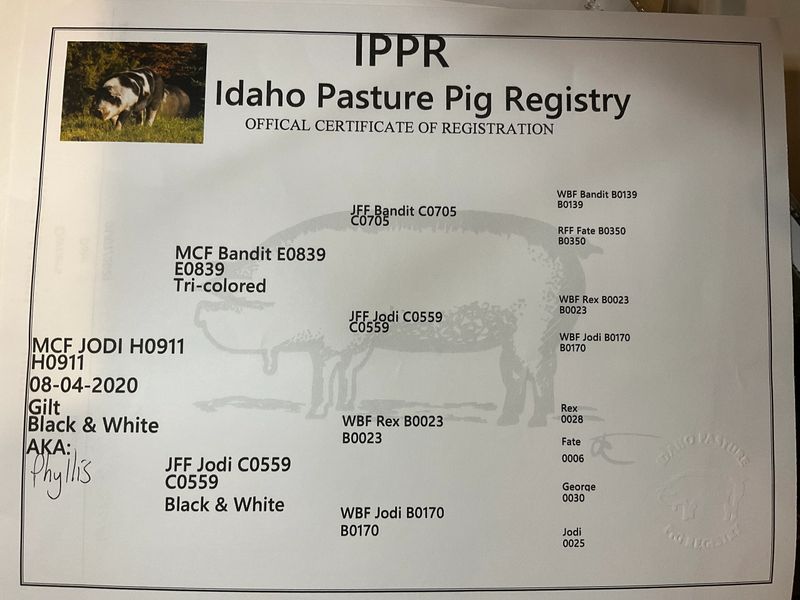 Trixie (cream)-GILT -SOLD 
Has had 1 litter or 4 piglets in Spring 2022
Has not rebred although has been exposed
essentially she is free with the group because I'm not certain she will breed again but I would like to give her some time yet. 
Friendly and gentle pig good mothering 
BM Rex F 0844 (ginger) X CPP Kelly F0842 (tri-colored)