Registered Breeder of Idaho Pasture Pigs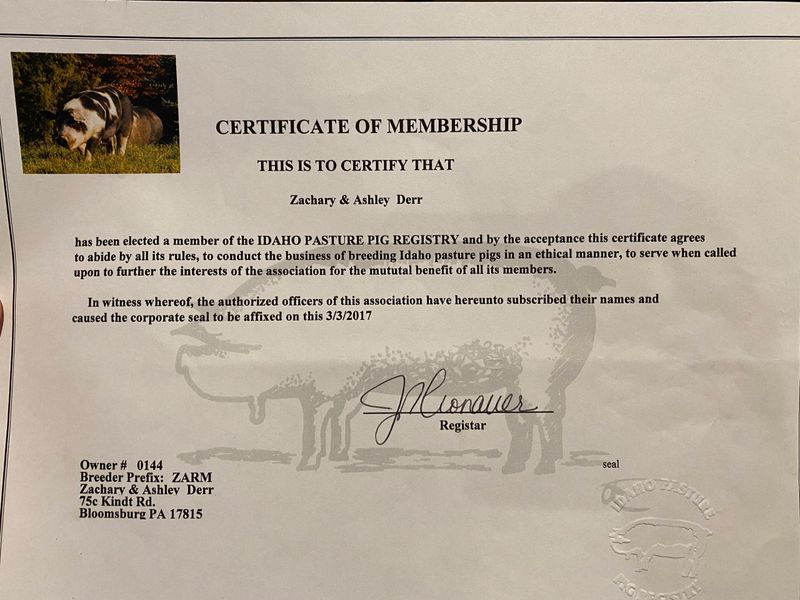 Please Email zarmbees@gmail.com if interested. 
Current Prices: 


$400-Registered Breeding quality stock 

$125-Feeder (castrated male piglet)
*I will not pre-sell or accept deposit until I know I have healthy quality piglets, thank you to those who have offered but nature can be unpredictable.  
Things to Know: 
Breeding quality pig-  requires a $100 deposit.  Payable to PayPal zarmbees@gmail.com

All intact animals that meet breed standard will be sold and registered with the Idaho Pasture Pig Registry.   Registered prices apply.  (No intact animals will be sold as "meat pigs".) 

Delivery is available at a rate of $1.50 per mile from my farm to your chosen location. (within 200 miles)

If your piglet will be transported out of PA a Health Assessment form and your states testing requirements will be completed by my vet.

Cost is included in sale price. 

Ear tagging with Premise ID- included 

Piglets

receive

 Iron

injections

 and worming.

Typically piglets are sold between 5-8 weeks of age or older.  




Walnut (sow) Born July 26, 2015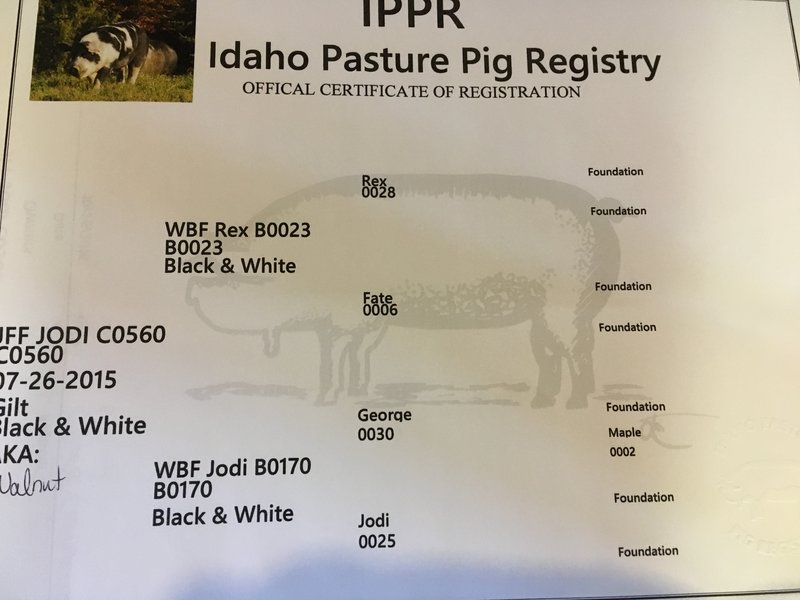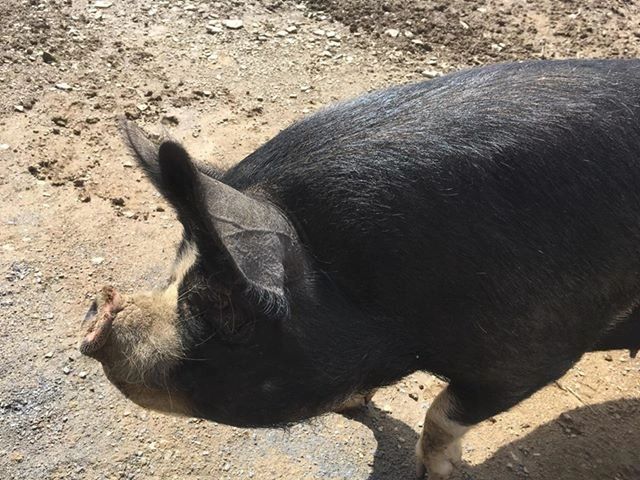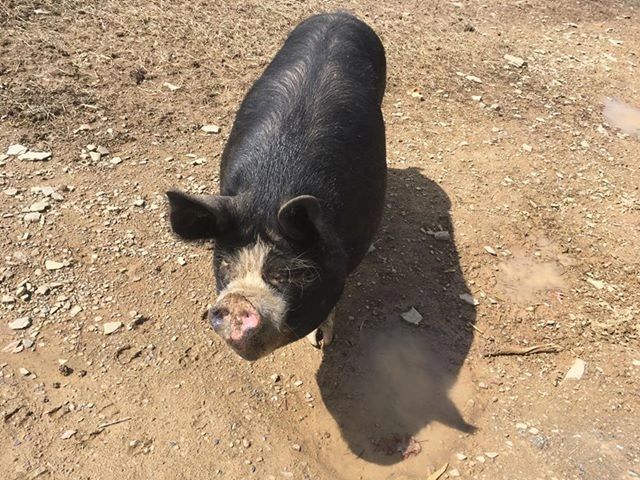 Peanut- Our Boar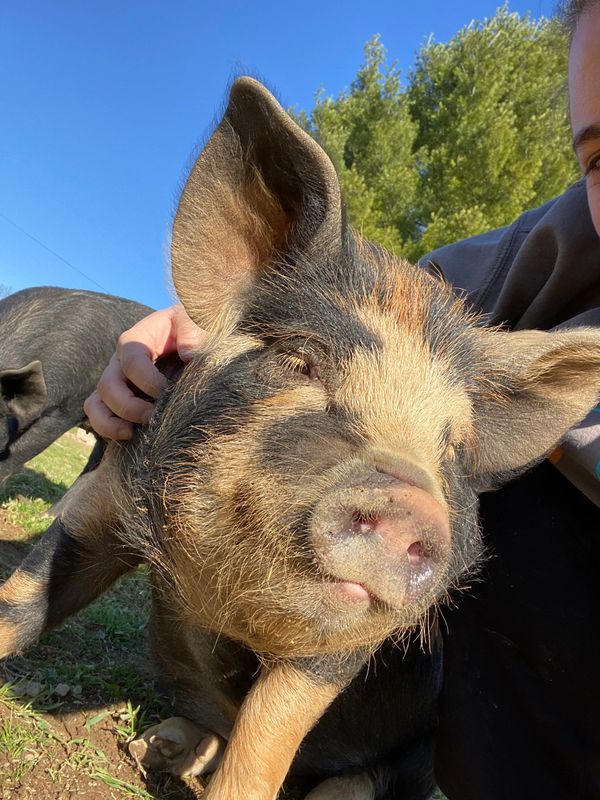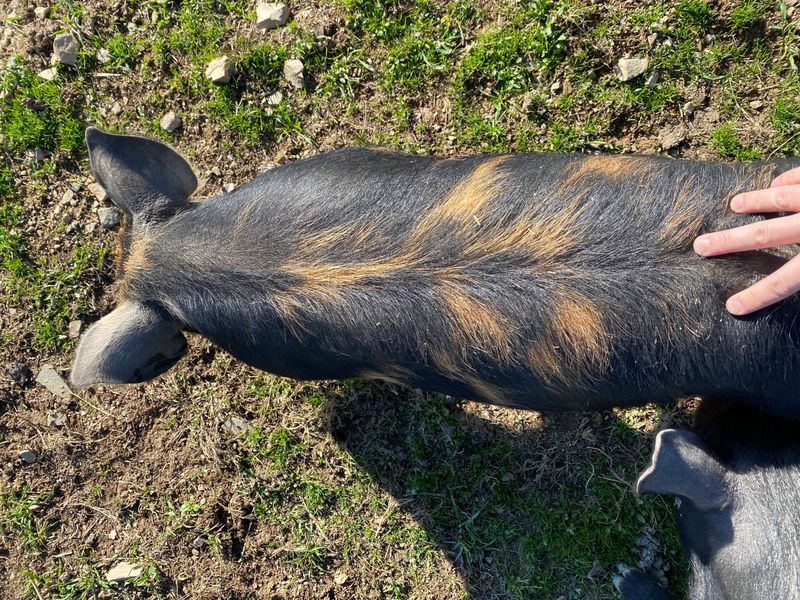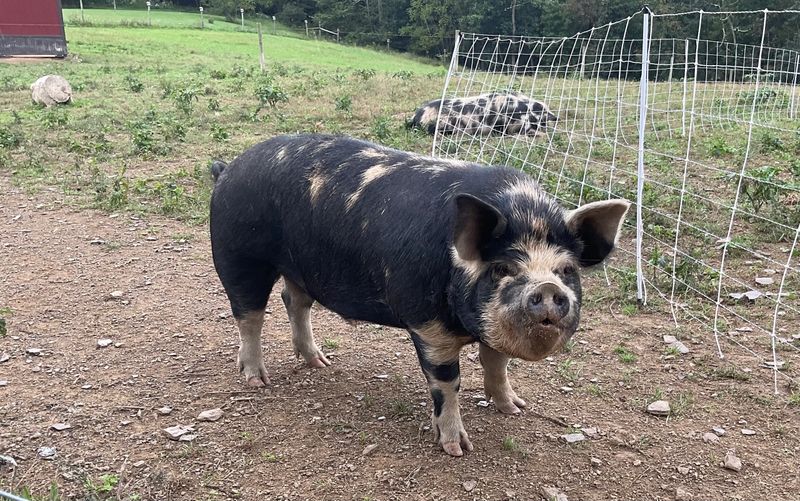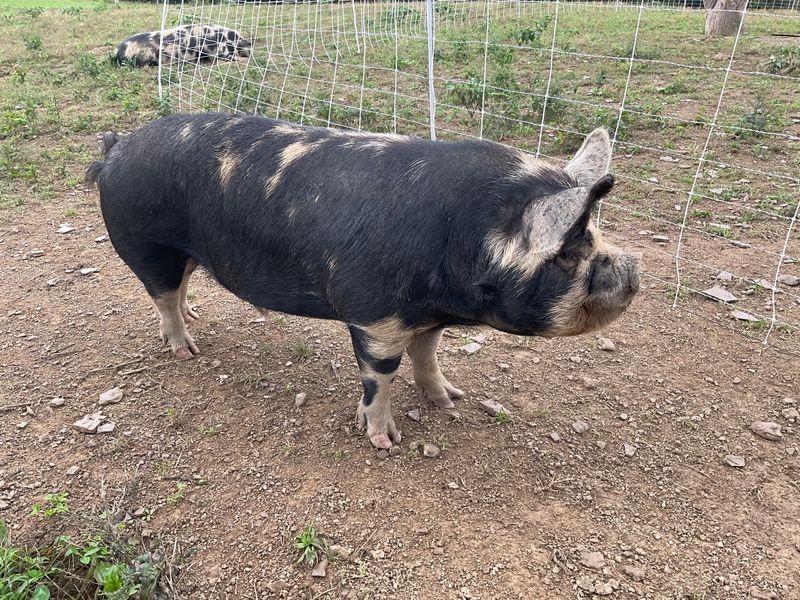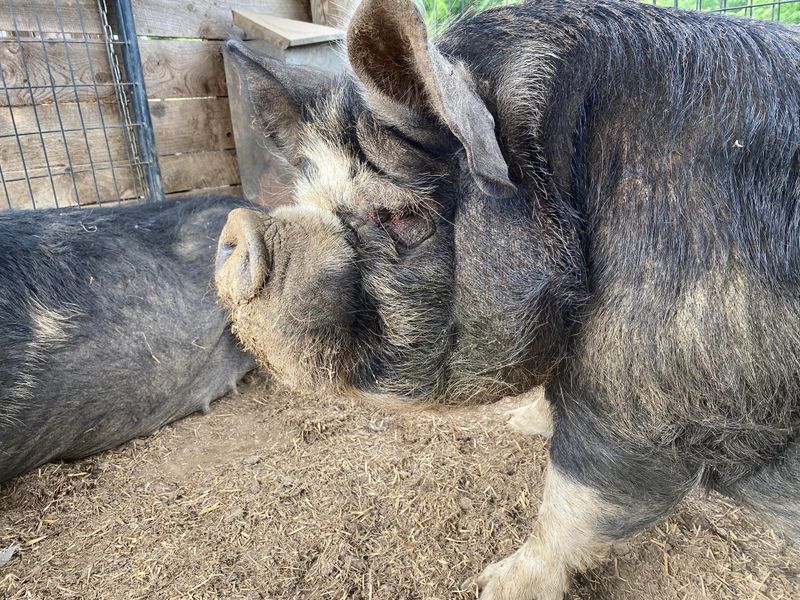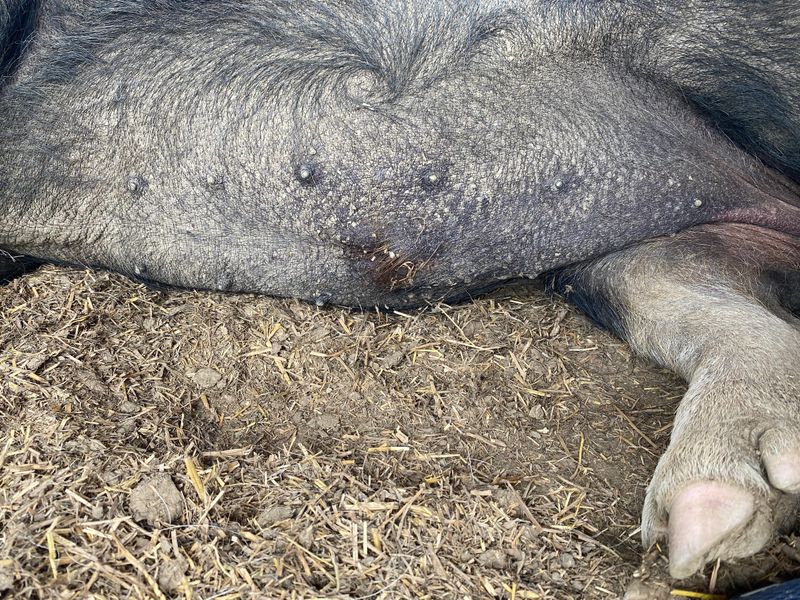 Underline—-7 nipples each side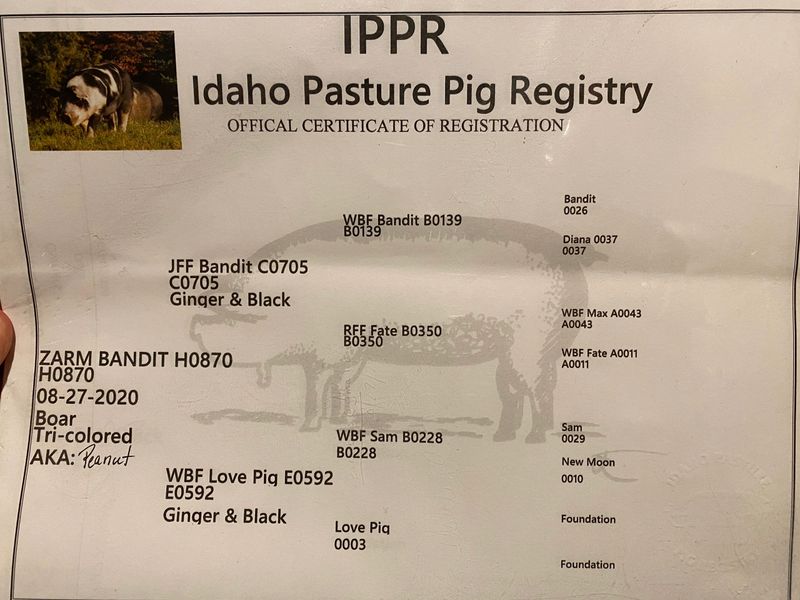 Phyllis (black and white)-GILT 
JFF Jodi C0559 X MCF Bandit E0839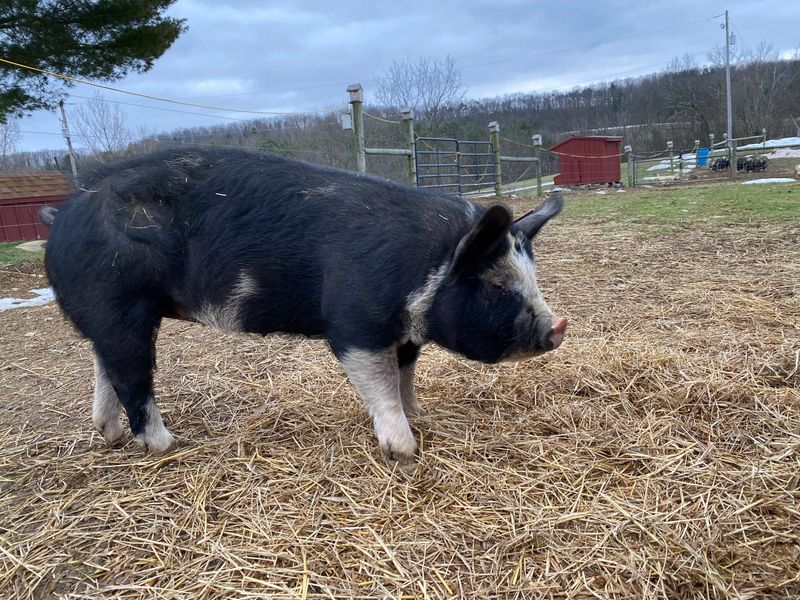 1 YEAR OLD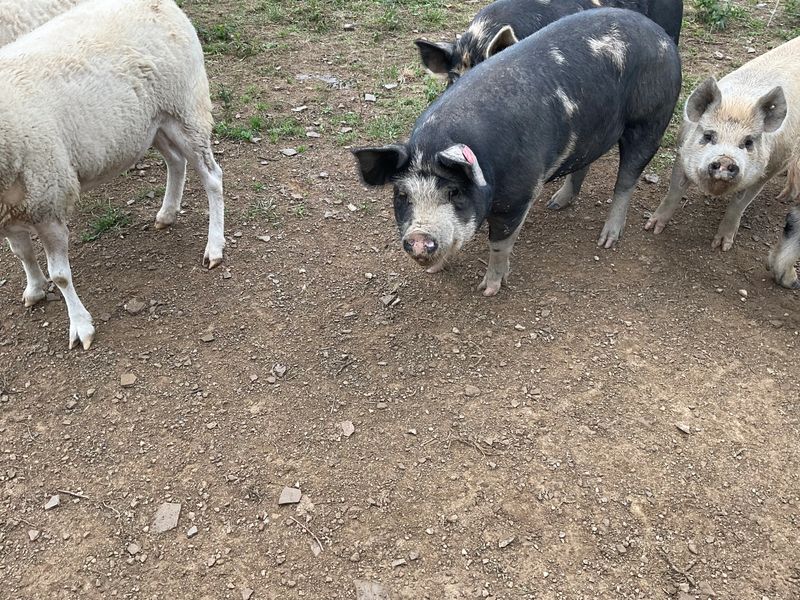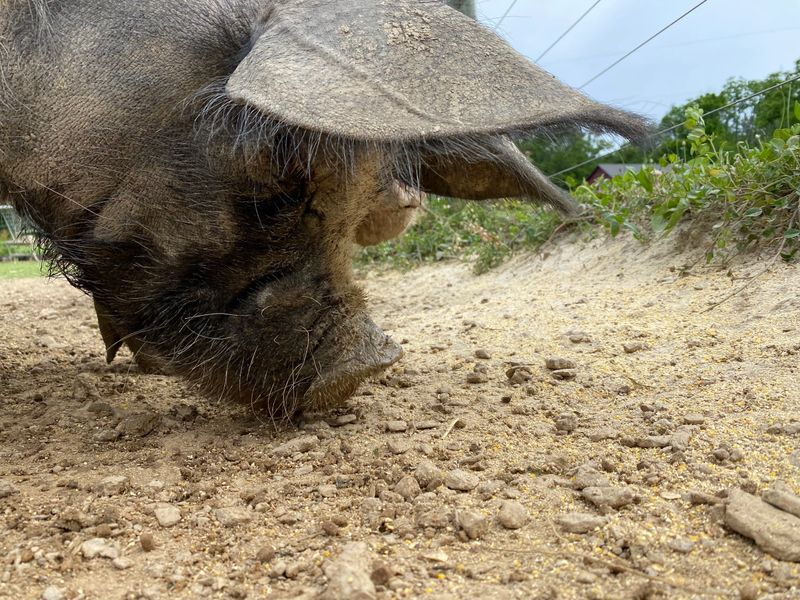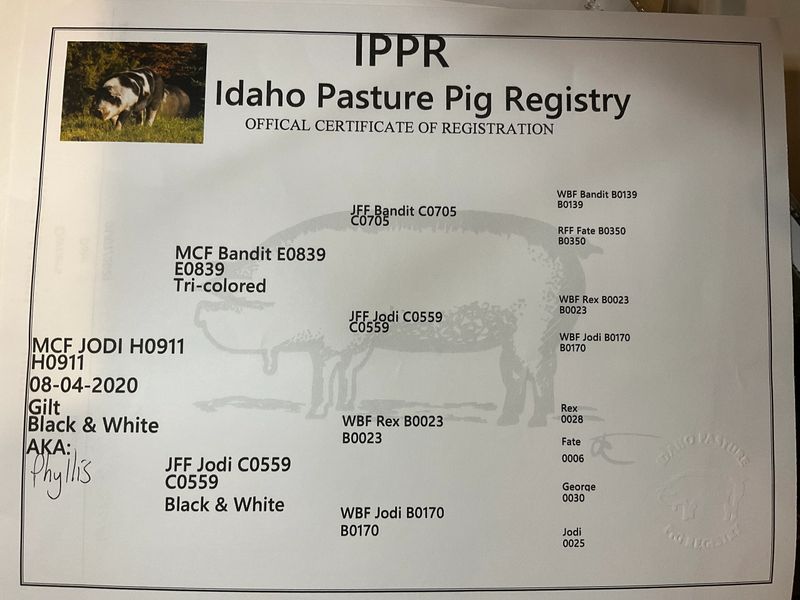 Trixie (cream)-GILT 
BM Rex F 0844 (ginger) X CPP Kelly F0842 (tri-colored)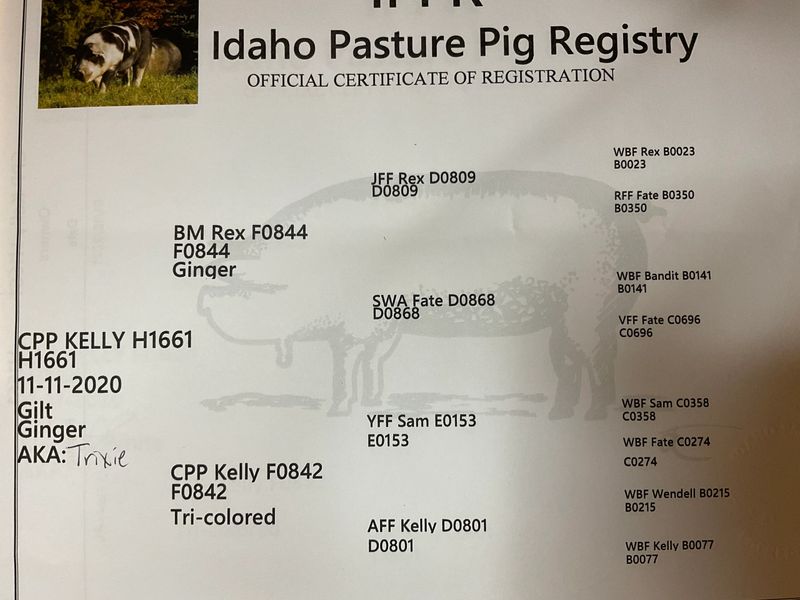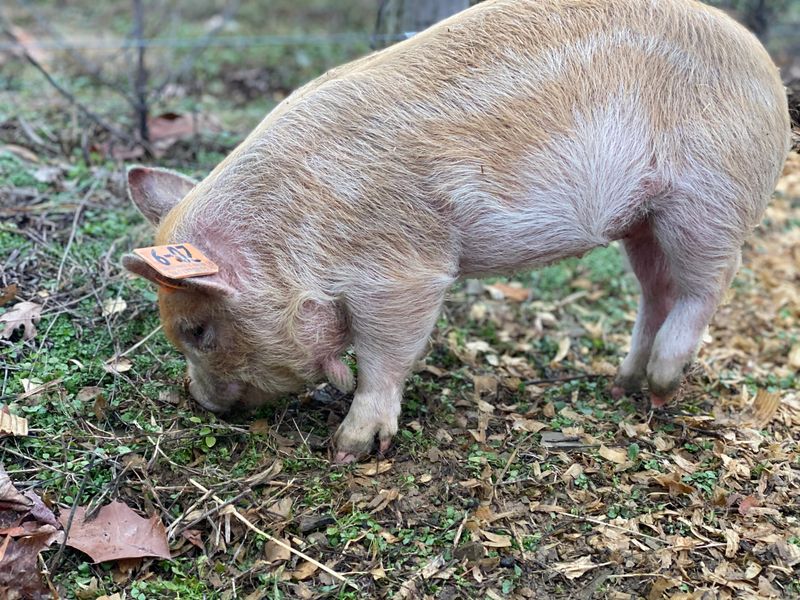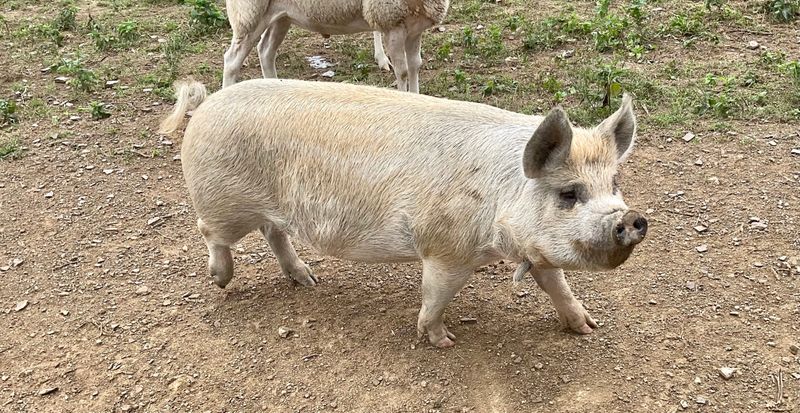 Shelagh (Tri-colored)-GILT 
BM Rex F 0844 (ginger) X CPP Kelly F0842 (tri-colored)
Born 11/11/20
0-Wattles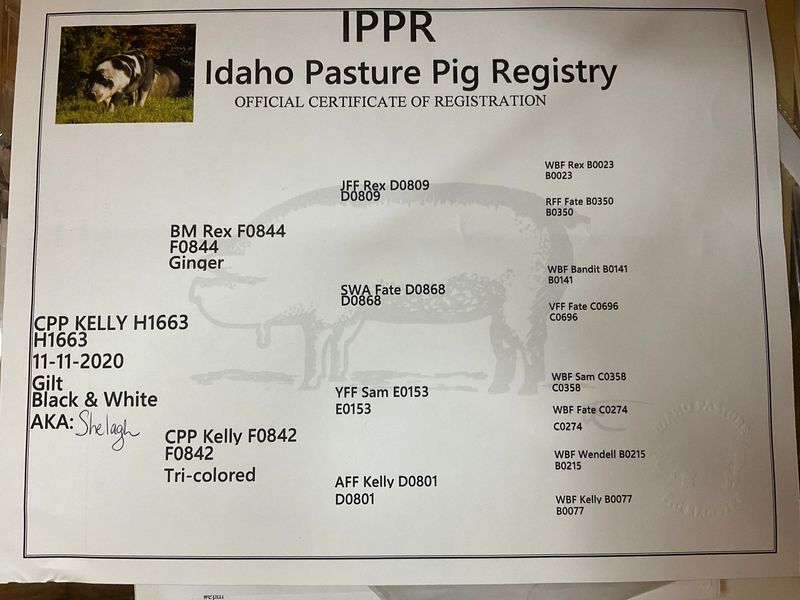 pic at 2-3 months of age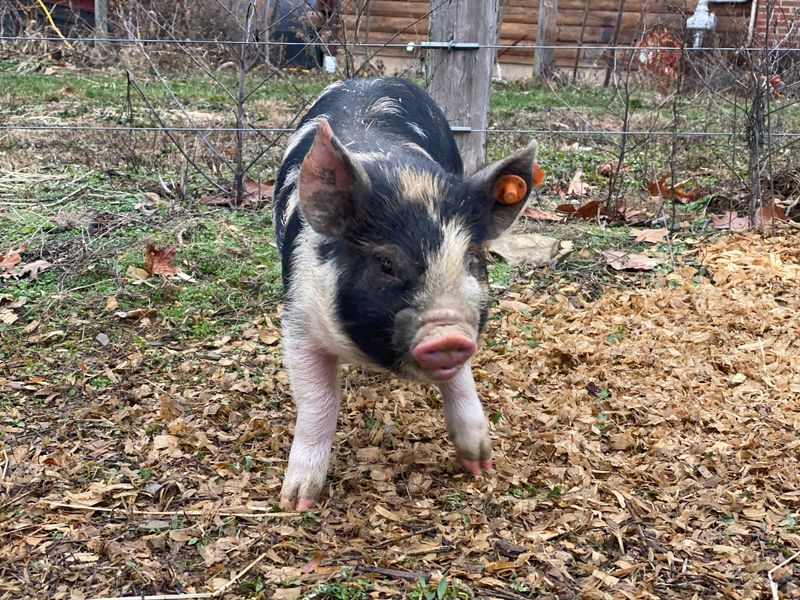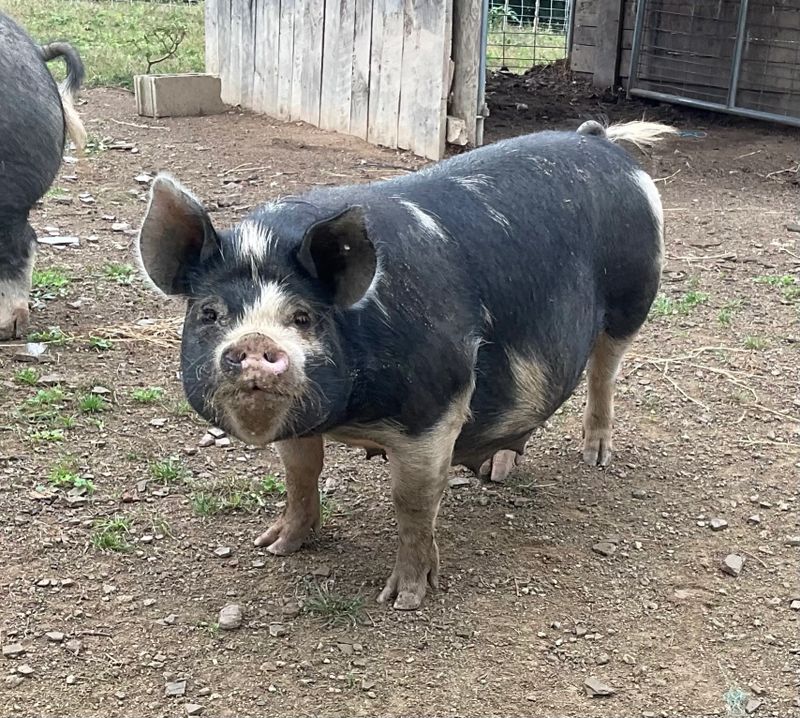 SOME OF THE CREW