Our breeding Trio of Registered Idaho Pasture Pigs
**2 Litters will be arriving Spring 2020*
Things to Know: 
Boar reservation requires a $100 deposit and may have choice of litter.   All boars are castrated by 2 weeks of age. 

All intact animals (females and Males) will be registered with the Idaho Pasture Pig Registry.  

Delivery is available at a rate of $1.50 per mile from my farm to your chosen location.

If your piglet will be transported out of PA a Heath Assessment form will be completed by my vet and cost will be added to sales price.  (average $75)

Ear tagging with Premise ID- included 

Piglets will all

receive

 Iron

injections

 and worming.  
Our Boar "Hickory"  Born Aug 30, 2015


    


Walnut (sow) Born July 26, 2015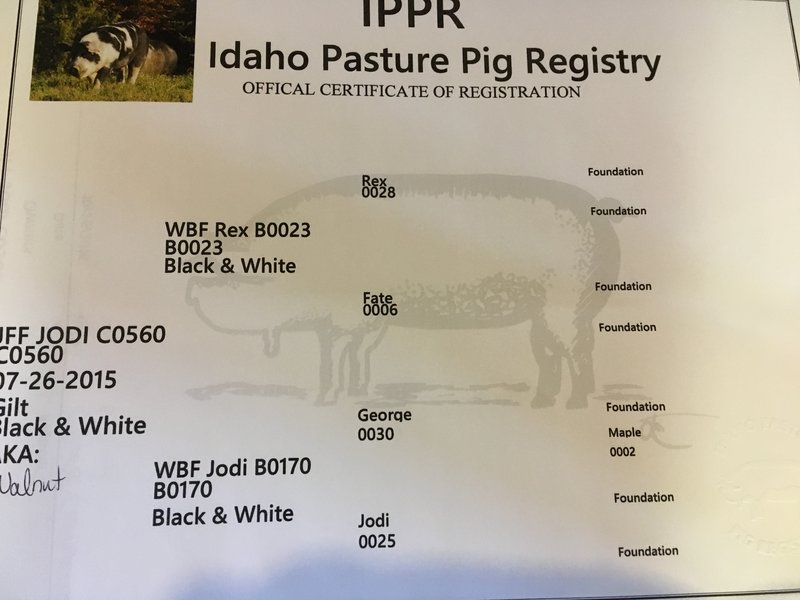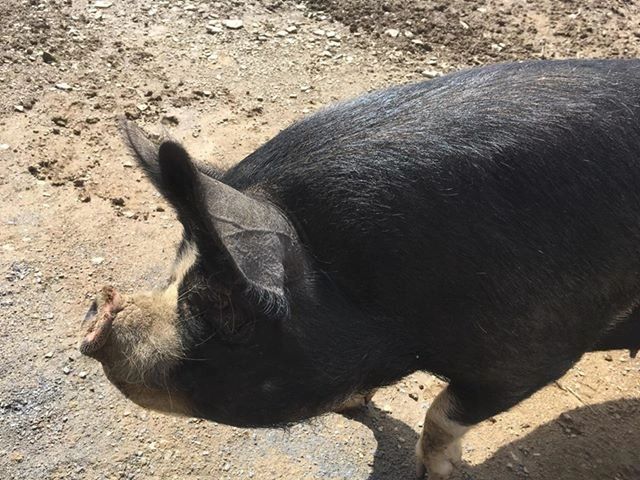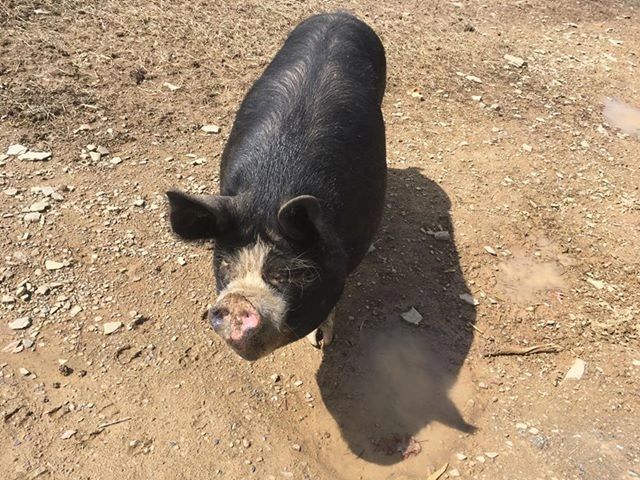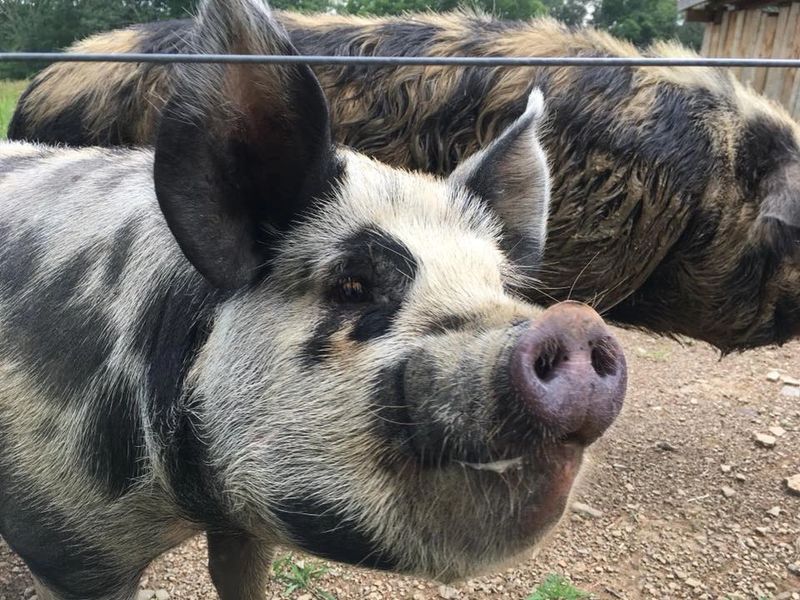 Past litters: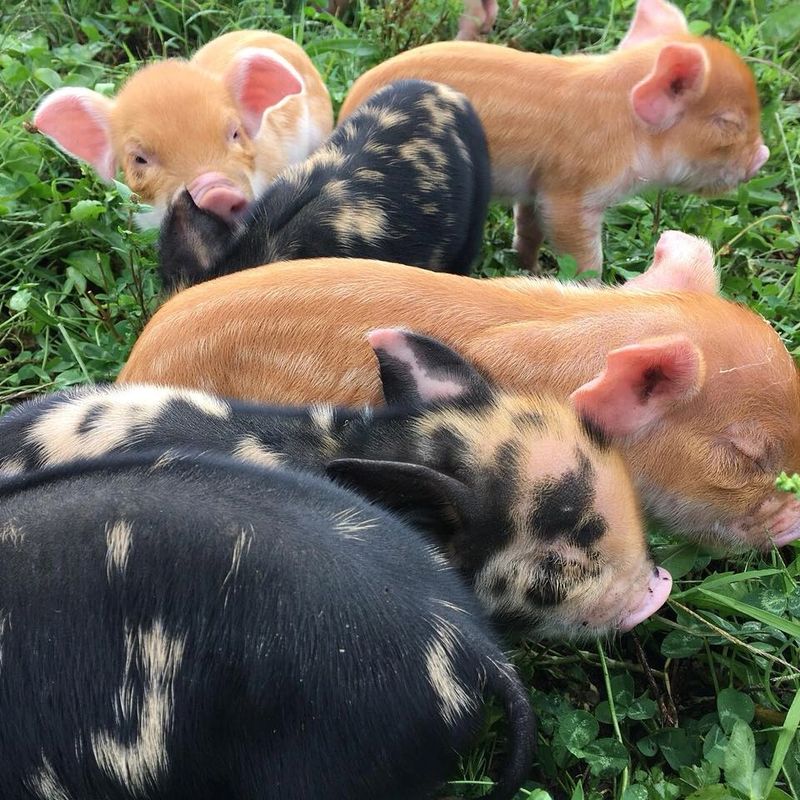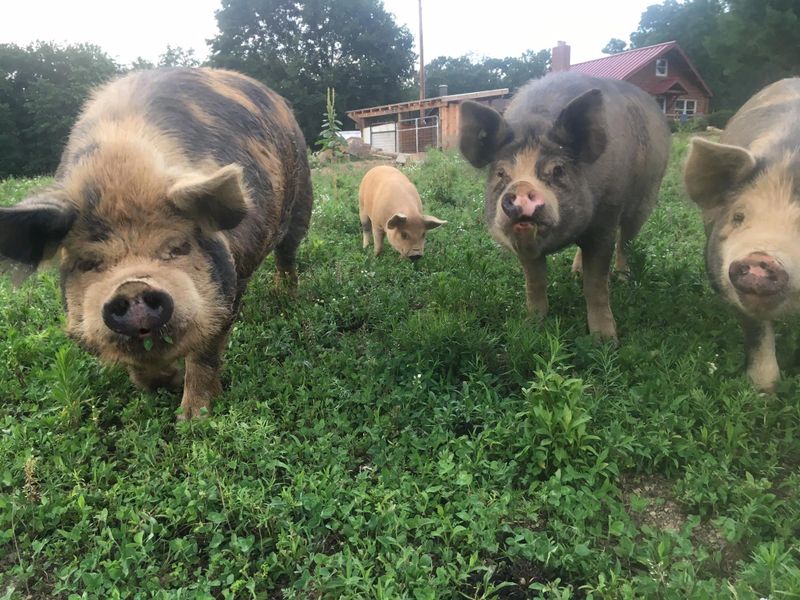 Please contact us with questions 570-784-9276 (ZARM)